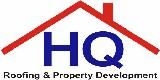 HQ Roofing
32 Lester St
Stretford
Manchester
M32 8BS
---
Mon - Fri:
8:00-6:30
Sat:
10:00-4:00
Sun:
Closed
---
---
www.hqroofing.co.uk
If searching for Roofers in Manchester or Roof Repairs in Manchester then this is the right place. With many years slate and tile experience in the roofing industry, HQ Roofing is a long established business, offering experienced roofers and a full range of services including slate roofing, tile roofing, felt roofing and roofing repairs to both domestic and commercial customers throughout Manchester and surrounding areas. Including Urmston, Sale, Chorlton, Didsbury, Altrincham, Lymm, Hale, Bowdon. Other areas include Cheadle, Wilmslow, Macclesfield, Eccles, Partington and Timperley. The 24hr Emergency Roofing service covers a much wider area. The business is located in Stretford, Manchester.
75 customer reviews
Richard Birchfield
Stockport
Really pleased with the work HQ Roofing completed for us. Whilst we had cheaper quotes, HQ really made the effort to look closely at the job required, getting up on the roof and into the loft to rule out any other concerns and put my mind at rest knowing that the job would be done right, first time.
Once we appointed HQ they arrived on time, and completed the job promptly, under budget, and
left site having done a immaculate clean up job. Couldn't have asked for any more.

Thoroughly recommended.
Read More
HQ repointed the whole house and replaced the entire roof together with rainwater goods etc.
I can't speak highly enough of the work done by Phil, Stu and Luke and their professional and helpful approach. They explained well what needed to be done, taking photos to illustrate the problems and explained the options, making recommendations when I was unsure. They went to great lengths to ensure
that things were done as I wanted them. They kept me informed on a daily basis as to what they were doing and what the next steps were. They cleaned up at the end of each day, including any mess on my neighbour's property. Several neighbours commented on what hard workers and how pleasant and friendly they were. The work was finished in the time-frame predicted. They obviously take pride in the quality of their work. All in all a really good job done by 3 great guys.
Read More
HQ Roofing were a pleasure to work with - helpful, professional and quick to complete the job to a very high standard. Nothing seemed to be too much trouble and they were very thorough. I cannot recommend them highly enough. Thank you!
We had a lot of work done with the main roof and its lead work, the stacks, front bay, and gutters over a few weeks. Phil and his team did an excellent job and we're very pleased with the results.
Throughout the job they kept us well informed, answered any questions we had and even showed us very useful photos of the progress.
Particularly impressed with how clean and tidy they left the
site every day and especially their returning after job completion and scaffold removed to reset some small flags that had moved under the scaffold.
Read More

HQ Roofing has provided a new roof complete with fascias, soffits and guttering. The work is a fabulous job of high quality at a reasonable price. The staff were courteous and helpful and the site was kept as clean and tidy as possible. I was also pleased with the scaffolding (A-Z Scaffolding) which was erected quickly and safely.
From first contact I found HQ roofing to be professional, knowledgable and punctual. They responded to every question. The quote itself was detailed and I found Phil to be helpful and informative. He took photos of the damaged porch roof as it was and explained the problem. When they were onsite they were professional and tidy. They took photos of the finished porch roof so that I can see what
has been done. I would highly recommend HQ Roofing to anyone and I would certainly use them again should the need arise.
Read More
Mr P Cumberworth
Stretford

From quotation to completion I cannot praise enough the skill, professionalism and quality of workmanship of HQ Roofing. The re-tiling of the roof, renovation of chimney stacks and flat, bay window roof was all completed in a no fuss and efficient manner. If you want friendly likable people working for you then look no further. I would not hesitate to recommend them to a friend or neighbour who
is considering any kind of roofing project.

P Cumberworth.
Stretford.
Read More
When I was searching for a roofer in the Manchester and Cheshire area around a year ago I found the reviews on this site really helpful and after inviting HQ Roofing to quote and then carry out the work on my house then it's my turn to write a review which will hopefully help you to decide on hiring HQ Roofing.
So around a year ago I invited HQ Roofing to quote on my roof. The work I was
having done was stripping off all of my old tiles from my roof and wooden batons and then to fit new felt and new wooden batons and re-tile my roof with new tiles (20/20 from Sandtoft) in my case. I also had a second chimney lowered, guttering fixed and a new drain pipe.

I was lucky in that HQ were carrying out a couple of jobs similar to mine near me and I could take a quick peak on my way past. I was always impressed on how neat everything looked and the finished roofs.

I was also impressed with the amount of information HQ will give you with your quote this included explanations of all the terms in roofing and a vast picture library of all the roofs they have worked on recently which again was really helpful.

While HQ was on site they excellent, they kept my property really tidy at all times sweeping up two or three times a day. I was really impressed with how they would just get on with the job and have an excellent work ethic. They stripped my roof in no time and had a really neat skip with my roof in it which I was constantly amazed by. They helped us to choose the tile colour which worked really well with my house and again the new tiles were on a few days later. From start to finish it took around a week and one day which was brilliant. I'm really happy with my new roof.

To sum up: I'm really glad I found HQ roofing they did a brilliant job and I would defiantly recommend hiring HQ to do your job too.
Read More
MC Brickwork is our company and we carry out all types of building work. We recently built an extension in Manchester. Our usual roofer wasn't available, so we used someone else, it ended up being a debacle, the pitch of the roof didn't suit the tiles, the lead work was very poor, all in all the whole job was terrible. (which he should have seen).
We rang HQ Roofing and they came to the job and
pulled us out of the mire.
They were professional, full of advice and nothing was any trouble and a big plus for us and the customer was they left the job spotless each day.
I wouldn't hesitate to recommend HQ Roofing to anybody.
Mark MC Brickwork.
Ps. I wish they'd done the job from the start but isn't hindsight wonderful..
Read More
Replacing roof on new single level extension. Worked full days, very professional. Left site tidy every day. We are very pleased with finished job. Our builders paid for the job, price sounded reasonable to us for three contractors, but not our decision.
HQ repaired our Victorian chimney stacks and releaded and slated our bay window. They first took images of the problems and then used them to explain what they intended to do. We were kept fully informed throughout and are delighted with the quality and finish of their work. Phil is very skilled and takes justified pride in his lead work. We feel lucky to have found them.
Great service and very midful of their reputation management which is very reassuring. HQ solved a leaking issue which tuned out to be some bad pointing and made our outrigger chimney leak go away. They even came back and re-hooked our telephone line back onto it's base week after the mortar has dried.
The work Phil did was excellent. He was quick and clean and tidy, and we could trust that he would do a good job. He also kept us updated with where he was up to and when he would finish, and kept to his word. Would definitely recommend.
HQ renovated and sealed the front guttering, re-pointed chimneys and ridge tiles, replaced broken slates and unblocked/installed new air vents. Zero hassle - was happy to leave unaccompanied - and cat friendly too!
An excellent company that I am so pleased to have found. HQ were recommended to me by other clients. I found them to be very honest and genuine and very tidy in their work. They were also able to explain work that needed doing and took photos before and after. I will be asking them back to do more work.