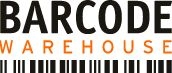 The Barcode Warehouse
Telford Drive
Newark
NG24 2DX
---
Mon - Fri:
8:00-5:30
Sat / Sun:
Closed
---
Operating from Newark, The Barcode Warehouse offers barcode scanners, barcode printers, barcode software, epos systems, handheld computers, smartphones, self adhesive labels, wireless networks and rfid readers to clients throughout Newark. Established in 1986 the company has more than 20 years experience in the Barcode Systems business.
1 customer review
The Barcode Warehouse and their sister company BCode Direct are truly appalling companies.
We are an EPoS company and have purchase barcode scanners and accesories for the last 20 years from various companies. We decided to try out The Barcode Warehouse and they managed to completely mess up the first order, having eventually to arrange a same-day delivery to us. The second order? Guess
what, messed up yet again. And finally, we placed a third order and after five days they casually sent an email to us saying "We don't want to do business with you any more". No explanation, no apology, nothing. They they have let us down, yet again, and our clients.

If you value your good will with customers, or your time or your sanity then you must not do business with The Barcode Warehouse or their sister company Bcodedirect. They may have cheap prices (although not actually drastically cheaper than the competition) but it simply is not worth the heartache, waste of time and energy and total incompetence of this bunch of cowboys.

Pity we can't give them zero stars.
Read More