1 Photo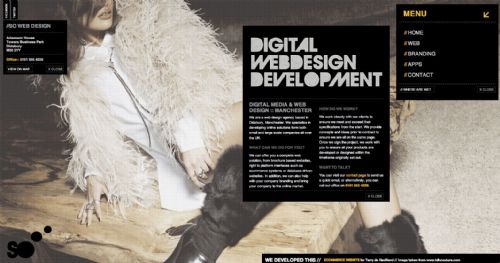 SO Web Design
Adamson House, Towers Business Park
Didsbury
Manchester
M20 2YY
---
Mon - Thu:
9:00-5:00
Fri:
9:00-4:30
Sat / Sun:
Closed
---
www.sowebdesign.com
Formed in 2007, SO Web Design has many years experience in the Web Design profession, with the focus on providing Unique and innovative websites to clients throughout the UK. The offices have now relocated from Newcastle City Centre to Didsbury, Manchester.
Key Services
2 customer reviews
Alan Bell
Newcastle upon Tyne
Created two linked web sites for my two relayted companies. Web sites are perfect and matched my requirements to the letter
The design and implementation of a corporate website for the new company I have set up. Friendly approach and willing to discuss the actual requirements rather than trying to increase costs by suggesting things that were not needed. Very accessible with prompt responses to queries and amendments.