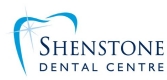 Shenstone Dental Centre
27 Main Street
Shenstone
Lichfield
WS14 0LZ
---
Mon:
8:30-5:30
Tue:
8:30-5:30
Wed:
9:00-5:30
Thu:
8:30-5:30
Fri:
8:30-5:00
Sat / Sun:
Closed
---
---
shenstone-dental.co.uk
The practice is a state of art centre providing a full range of modern dentistry. From routine family dentistry to the most complex of dental problems, the highly trained dentists can provide the care patients are looking for.
The practice is centred around excellance in treatment combined with excellance in service provided by a warm professional team.
Memberships