1 Photo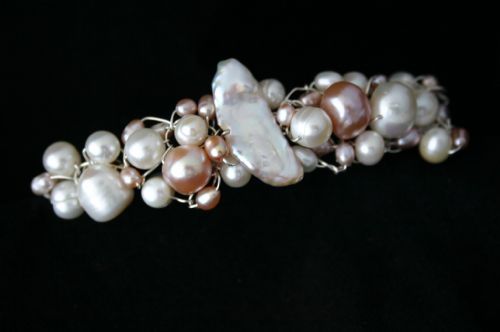 Pearl River Trading
33 Spencer Drive
Midsomer Norton
Radstock
BA3 2DN
---
Mon - Fri:
09:00-17:30
Sat / Sun:
Closed
---
---
www.pearlrivertrading.co.uk
Pearl River Trading is run by Liese Redstone. Liese specialises in freshwater pearl jewellery using only the best quality pearls and semi-precious gemstones, set in hallmarked 14ct or 9ct gold, or sterling silver. Pearls evoke purtiy, sophistication and elegance and designs range from the traditional string of pearls to bespoke pieces of a more individual style. Liese's range encompasses earrings, bracelets and necklaces and a restringing service is also available for well-loved or heirloom pearls. Beautiful pieces at surprisingly reasonable prices - give Pearl River a try for that special and everlasting gift.
Key Products
Key Services
1 customer review
Caroline Somma
Whitechapel
Item ok but I wanted to return it since it did not arrive on time for Christmas. But they refused for me to return even thouch I had not opened the package and ignored 2 out of 3 emails I wrote. Very poor customer service.