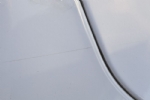 Bristol Park and FLY aka WCP - DO NOT USE!!
Arrived back to Bristol airport on Tues 17th June 2014. I had left my car with Bristol Park and Fly or otherwise known as WCP Bristol Airport Parking. When they collected my car, they checked it over for damage and signed to agree all was good. The car is a 2 year old Range Rover Evoque.
On my return, I rang them when I had collected my bags and
they were there within 10 minutes with my car. Before the driver, who was Polish left me, I insisted on checking the car over. To my horror, I found a scratch which was not there prior to them taking my car away. I pointed this out to the driver. He told me to take a photo and email it together with my compalint to info@parkandflybristol I would then get a reply within 24 hours.

A week has gone by and I have not received a reply, despite sending the email twice again. I have rung up every day and the person answering tells me that he is only the receptionist and it needs to be dealt with by either the manager or owner. When I ask for a telephone number for the owner or manager, I am told they don't have one.

Be aware of using this company.
Read More