1 Photo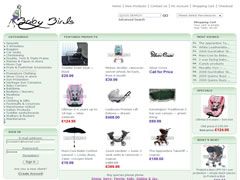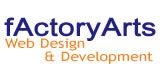 Factory Arts
461 Littlemoor Road
Upwey
Weymouth
DT3 5QL
---
---
www.factoryarts.co.uk
Factory Arts provides high quality affordable websites for businesses. From brochure web sites to custom bespoke websites. Using a variety of languages from XHTML to PHP and ensure all the sites to be standards compliant.
3 customer reviews
Mr Bernard Piggott
Wimborne
We started using them for IT support and due to good service were pleased to use them for our Web site design and implementation. Still using them three years later.
Richard & Christine Ashley
Dorchester
Factory Arts have produced and are managing a web site for our new bed and breakfast venture. We are very pleased with the result. They are very responsive when contacted.
Setting up and maintaining web site for the Radipole Ringing Group. Everything we asked to be done was carried out quickly and efficiently as required.