1 Photo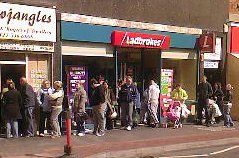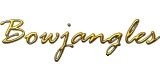 Bowjangles Midlands Gold Buyers
17 Market Place
Wednesbury
WS10 7AY
---
Mon - Fri:
9:00-5:30
Sat:
9:00-4:30
Sun:
Closed
---
www.bowjanglesmidlands.co.uk
Established in 2006, Bowjangles Midlands Gold Buyers Partnership has many years combined experience in the jewellery profession, and provides: gold buying, a refining service and jewellery repair services to clients throughout the UK and Ireland. The company is located in the centre of Wednesbury as well as the jewellery quarter.
Bowjangles Gold Buyers got involved in the recent gold rush at the very beginning and are therefore able to provide the highest cash for gold. With low overheads and without any refinery charges or any other hidden charges, shown by their straight forward and refreshingly short terms and conditions (an attempt to fight legal scams).
Key Services
Memberships